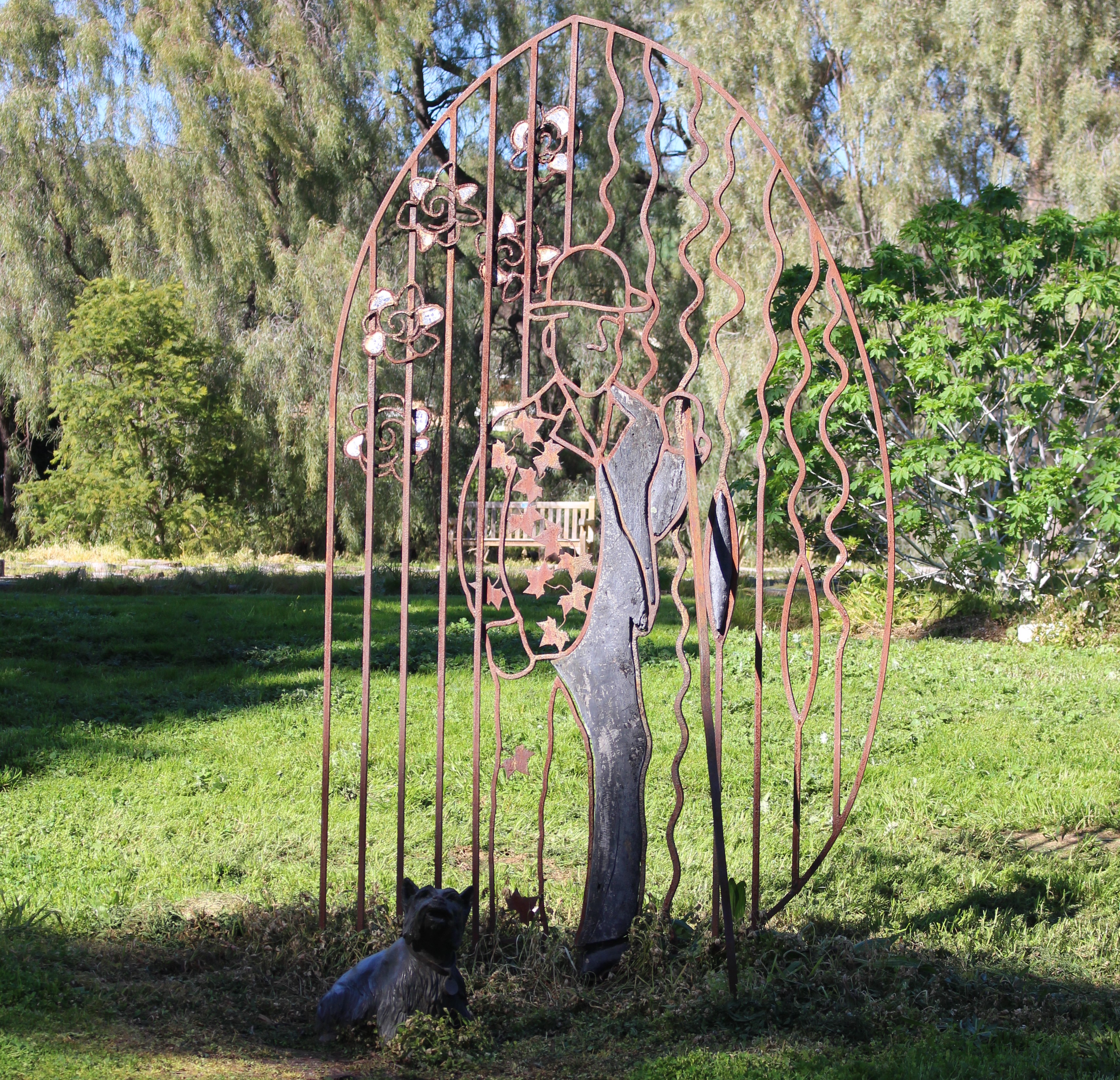 Peter Waite and and his dog Shrimp, with the labyrinth in the background.
A view of the labyrinth from the seats around the Ulmus parvifolia Chinese Elm.
The Waite Arboretum Labyrinth looking west April 2018.
Walking the Labyrinth on World Labyrinth Day Saturday 2 May 2020.


The Waite Arboretum Labyrinth
"The purpose of this labyrinth is to be an aesthetically pleasing element linking the gardens and Arboretum and to provide a beautiful, tranquil setting for contemplative walking – but feel free to run, skip or dance it! It is located on the original site of Peter Waite's tennis courts, overlooked from the Rose Garden with a wonderful view towards the Arboretum.
The lines of the labyrinth are formed with 921 timber rounds mostly recycled from Arboretum trees and the paths are sawdust. The whole installation is intended to be ephemeral or renewable and sit softly on the landscape.
I designed and personally constructed this labyrinth, completing it in mid January 2010. It was an enormously pleasurable, stimulating and satisfying way to spend my Christmas holidays. Arboretum groundsperson Mark Ziersch skilfully cut most of the rounds for me, Giles Goldney cut the Norfolk Island Pine.
Labyrinths are thought to date back 20,000 years and occur across continents and cultures in many different designs and materials. The pattern used here was based on an ancient Finnish 9–circuit stone labyrinth.
If you enjoy this labyrinth, please sign the Visitors Book on the seat". Jennifer Gardner, Curator of the Waite Arboretum 1986 – 24 Feb 2017.
August 2019